There has been plenty of excitement surrounding Epson EcoTank Printers, with many home and small office users attracted to the two years' worth of ink that comes with the devices.  However, we're here to help when it comes to using the device, which is why we've created a short video to show you how to refill the ink tanks.
Epson EcoTank Printers use a new design of refillable ink tanks, which means that, rather than the traditional ink cartridge, you get bottles of dye-based ink that you use to fill the four individual tanks. Giving Laser-like yields out of the most cost-effective cartridges on the market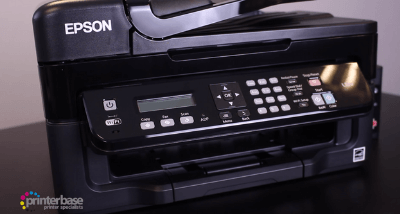 The process is a little bit more time consuming than installing an ink cartridge, though the savings you make on your printing will more than make up for it when it comes to your Epson EcoTank Printer.
In our video, we show you the simple process of filling the ink tanks on the Epson EcoTank Printers, so there should be no confusion when it comes to setting up your device. Just follow the instructions and you will have two years' worth of ink in your Epson EcoTank Printers – a couple of minutes work and you won't have to think about replacing your inks for a long time!
Need Help or More Information ?
If you need any further help or more information, reach out to us by leaving a comment below or through one of the many ways on our Contact Us page. Alternatively you can contact us by Phone on 0800 170 7234 and 0161 308 5800 or by Live Chat on our main Website Monday to Friday and our team will be happy to help or answer with any questions you might have. You can also find all the various ways to connect with Us at the bottom of this page. Please share this post if you found it helpful.