Technology is always evolving and to keep up with the latest features and releases, you'll find that you must make sure your printer has the latest software to ensure it works to its maximum potential. Thankfully this is easy enough to do online via the manufacturer website, so take a look below at how to download a HP printer driver.
With HP, the latest software and drivers can be downloaded from the HP customer support site (along with manuals and other useful info).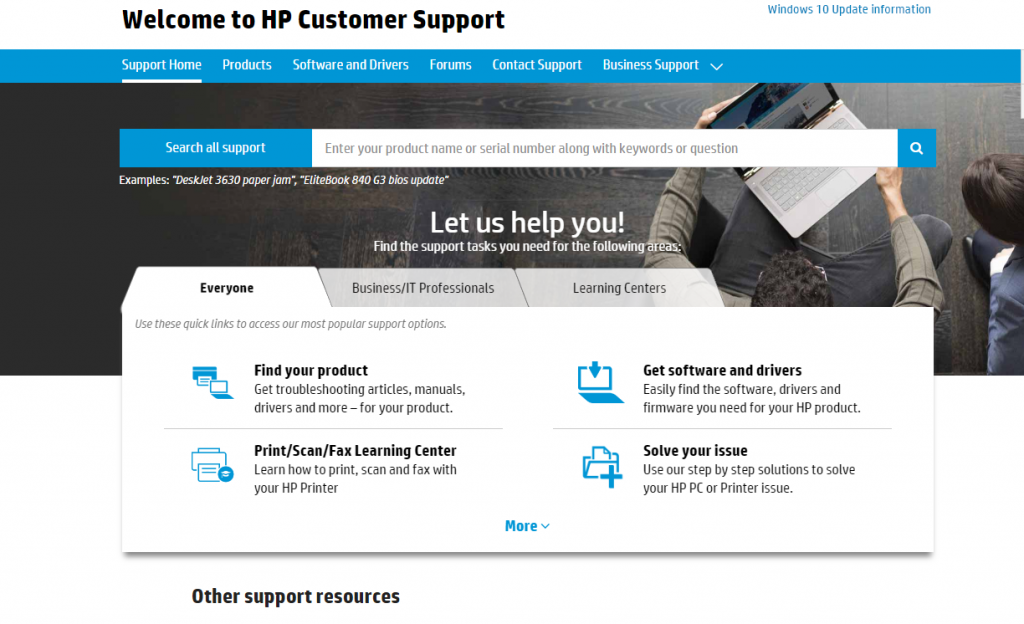 Enter your model number into the search box on the HP support site and it should display a list of relevant models – select the one that corresponds to your device. We use the HP LaserJet Pro M426 as an example.
The site should auto-detect your current operating system, but if not, simply hit the change button to the right of the blue bar and select your OS from the options listed in the drop-down boxes.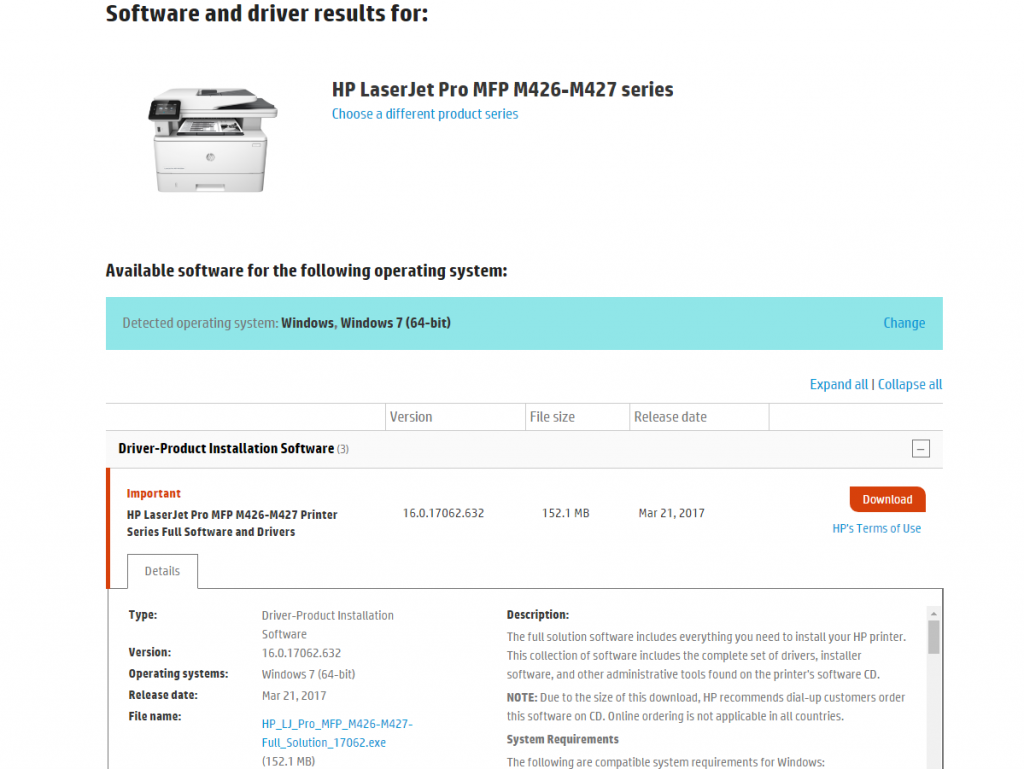 From the resulting list you can select which software/drivers to download. In most cases the full driver/software package near the top is the latest and the correct one to use.
You can also download various other updates you might need from the same page.
Once you have downloaded the correct drivers, it's simply a case of running it, which will take you through a simple setup wizard and installation of the software.
We hope this helped!