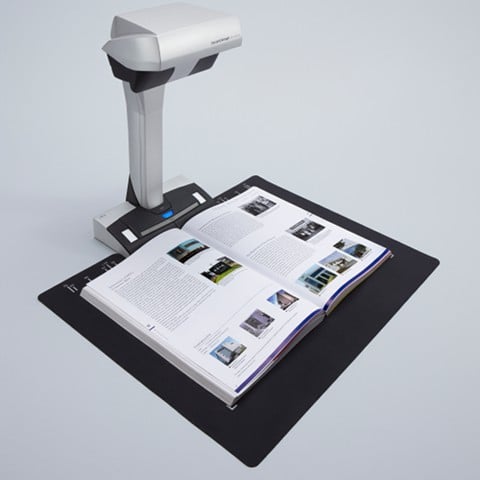 Two of the Fujitsu ScanSnap scanners – the ScanSnap SV600 and the ScanSnap iX500 – have been awarded Red Dot Awards for Product Design.
The Product Design category of the prestigious Red Dot Awards has existed since 1954 and is an internationally recognised seal of quality for the most outstanding achievements in product design.
The judges, who are 40 renowned design specialists from around the world, tested and evaluated more than 4,815 products from 1,816 manufacturers and designers from 53 nations.  So, it is clear that the Fujitsu ScanSnap scanners in question succeeded against very strong competition.
Building on Fujitsu's proven scanning and image processing heritage, the Fujitsu ScanSnap SV600 delivers a new perspective on scanning. It is the first Fujitsu ScanSnap capable of contact-less scanning from above and takes the simple, intuitive, one-button operation that is the hallmark of the ScanSnap series to a new level. Designed with ease of use in mind, the ScanSnap SV600 makes digitising documents easy and near instant to offer a new scanning experience.
The Fujitsu ScanSnap iX500 is designed to provide speedy, high quality document capture with the touch of a button to help businesses and self-employed workers to better manage paperwork. Added wireless capabilities also bring more usability by enabling the scanner to send documents directly to PC, Mac and mobile devices.
"The award-winning Fujitsu ScanSnap scanners family is based on the concept of one-touch ease of use. With nearly 3 million ScanSnap scanners sold, our customercentric approach has proven to be very successful", says Mike Nelson, General Manager for Sales and Marketing at PFU Imaging Solutions Europe Ltd.
"We are honoured to receive this international recognition for the design excellence of our product line."