Global shipments of Fujitsu branded document scanners recently passed the 10 million mark and helps to reinforce PFU's (a subsidiary of Fujitsu that designs, markets and manufactures Fujitsu) position as one of the leaders in the document imaging market.
Over the years, Fujitsu has continued to develop, reinvent and modernise their scanner portfolio and this fantastic milestone is just another indicator at their progress.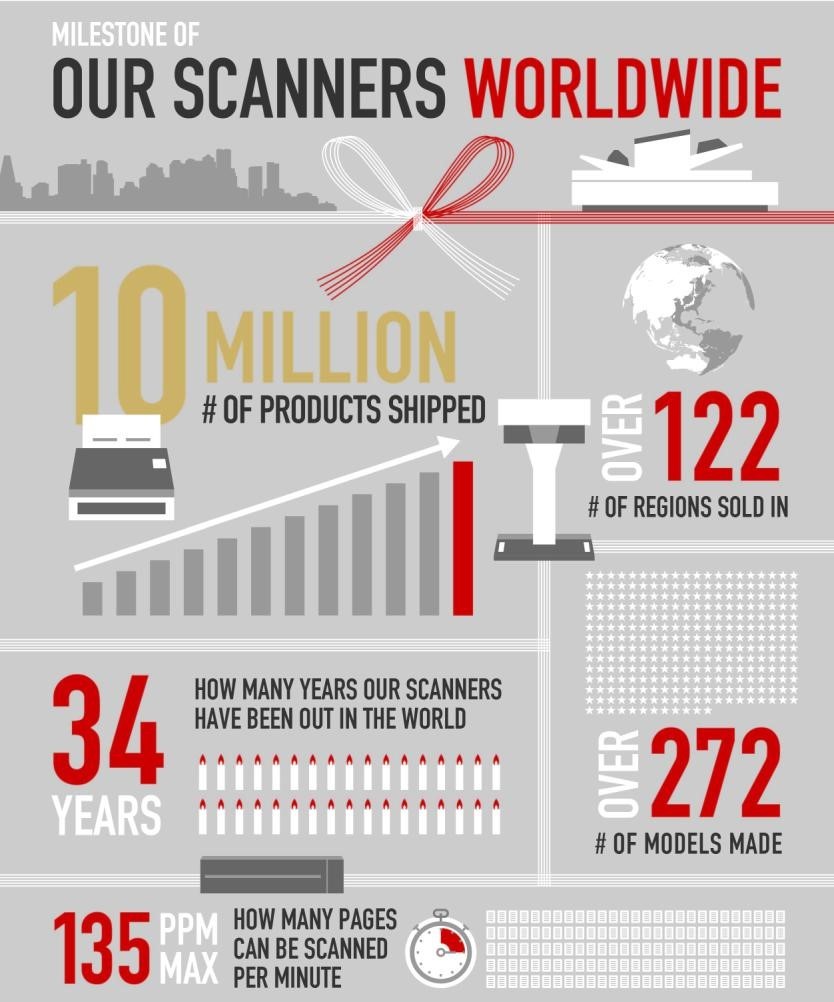 The success is also in no short part to the high level of image quality Fujitsu scanners are able to capture as well as "world-class engineering, a sophisticated manufacturing process and consistently high standards of quality assurance".
Fujitsu's ScanSnap scanners take the complication out of document imaging with one-button ease of use. Perfect for home and small business environments, the ScanSnap family of scanners bring duplex multi-sheet scanning to everyone, combining performance and affordability in a compact size. Plus, there are a range of fantastic software options available to enhance your scanning experience with Fujitsu.
Mike Nelson, Senior Vice President, PFU (EMEA) Limited said: "When developing products, PFU always has a focus on users' needs and customers' feedback. Combined with the engineers' creativity, this has enabled us to create winning products with unique features and build a strong market position"
Take a look at a newly launched website celebrating the 10 million milestone.
Printerbase are honoured to be an official reseller of Fujitsu. Take a look at one of their latest cashback promotions and how you can take advantage.