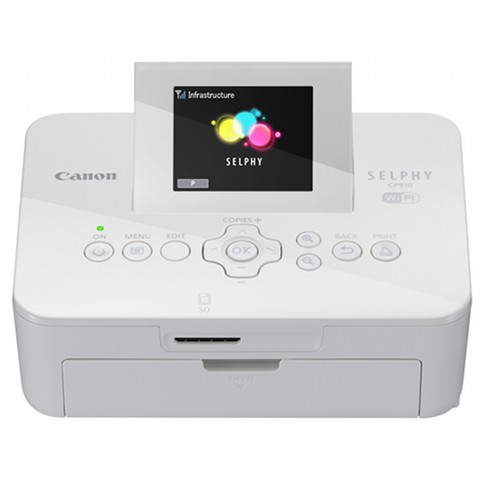 Getting your photographs printed can be an expensive and somewhat inconvenient process, which is why many are now looking to print them at home.  The Canon SELPHY CP910 Photo Printer is a popular model for this purpose, so we have decided to put together a video review.
The Canon SELPHY CP910 gives you the ability to produce lab-quality prints from the comfort of your own home, meaning there will be no more inconvenient trips to get your snaps developed.
Using dye sublimation, the Canon SELPHY CP910 delivers exceptional quality prints that are bright and vibrant.  It's really simple to use, with a large, tilting LCD screen that gives you clear previews before you print.
The Wi-Fi-ready Canon CP910 is AirPrint compatible, too, so you can print your photos from anywhere, straight from your smartphone or tablet.
The compact, portable Canon SELPHY CP910, which also has an optional battery pack for on-the-go printing, is an impressive budget photo printer for keen photographers or those who just want to print straight from their camera or smartphone.
Do you want to know what comes with this Canon photo printer? Check out our unboxing video here.
Watch our Canon SELPHY CP910 review below: