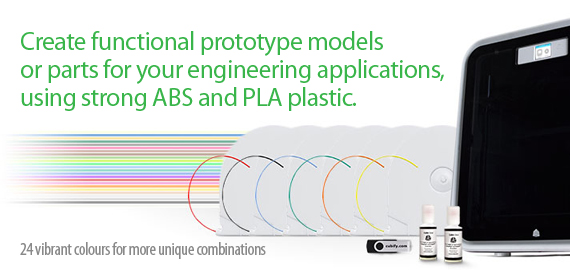 It has been revealed that two-thirds of manufacturers are using 3D printing is some form, according to a survey by PricewaterhouseCoopers [PWC].
With only one-third of the 100 companies surveyed not using 3D printing, it was shown that many industrial manufacturers are using the technology for rapid prototyping, production and custom parts.
However, it also said that the majorities of companies are still in the process of experimenting with the technology in a bid to discover how is best to apply it to their production processes – highlighting just how early we are into the 3D print revolution.
PWC also stated that companies will find use for 3D printing beyond fast-paced prototyping, particularly as 3D printing technology evolves towards handling multiple materials and fast print speeds.
Of all the companies that took part in the PWC survey, almost 30% stated that they were experimenting with 3D printing technology; 25% said they used 3D printers solely for prototyping; 10% for both prototyping and production; 3% for creating products that couldn't be made with traditional methods and the final 1% for final products or components.
"Despite these trends, the 3D printing industry faces challenges," the PWC report said. "Rapid prototyping will remain important but is not the game-changer that will expand the technology into high-volume use cases.
"The industry should pivot to printing more fully functional and finished products or components in volumes that greatly outnumber the volumes of prototypes produced.
"Printer speeds are increasing across the product spectrum; at least one high-end system under development could print up to 500 times faster than today's top machines. And key patents are about to expire, a development likely to hasten the pace of innovation," PWC stated."