Used regularly in the workplace by a whole host of professionals, 3d printing has become sought after in various different industries. Popular with the likes of Architects and Dentists, 3D printing has helped make some truly incredible things possible. And now, thanks to innovative technology, it's also helping to save the lives of thousands of sick and injured animals.
That's right, technological advancements in 3D printing are now being used to give sick, injured and deformed animals a second chance at life.
We all know how it feels to read a heart-breaking story about a poorly animal – a dog born without its front legs, a fox that's suffered at the hands of poachers. That feeling of being helpless is upsetting in itself, but now, developments in 3d printing mean that professionals can help our feathered and furry friends lead a happy life in spite of their disabilities.
From prosthetic limbs, to reconstructed beaks and mobility carts, veterinary nurses are beginning to really see the advantages of 3d printing, offering poorly animals and their owners the chance to be happy again.
One of these animals is Derby the Dog. Derby was born with deformities in both of his front legs, and was taken in by Peace and Paws Dog Rescue in New Hampshire, USA. Unable to walk or even sit upright, there appeared to be no hope at all for Derby, until he was rescued and fostered by an employee at 3D Systems, Tara Anderson.
Tara says she 'cried every night' as she thought about Derby, and dreamt of ways to make his life better. With access to intelligent 3D technologies, Tara worked with her colleagues to create a custom prosthesis for Derby that would allow him not only to walk, but to run – which he now does every day for at least 2-3 miles!
Derby has since become one of the most famous animals in the world to have been helped by 3D printing technology. He isn't alone though. Other success stories include Beauty, the bald Eagle who was shot in the face by poachers back in 2005, leaving her with a severely damaged beak, and Buttercup, the Duck who was born with his left foot turned backwards.
Everyday thousands of animals begin their 3D printing journey as professionals work to create the most effective tools and prosthesis that will allow them to live life as fully as possible.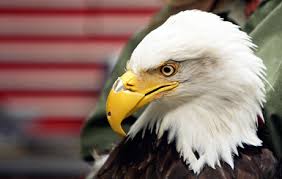 Had it not been for the marvellous possibilities brought about by 3d printing, many of these animals would have otherwise been euthanised. Now, with this incredible technology, a whole new window of opportunity has opened for sick animals, offering them a life full of joy and content.
Amazing or what? Who knew that printers would one day be able to save lives? For more on Derby and other animals that have been rescued by 3D printing, click here. And as always, make sure you visit our YouTube Channel to check out our full selection of 3D printing videos.