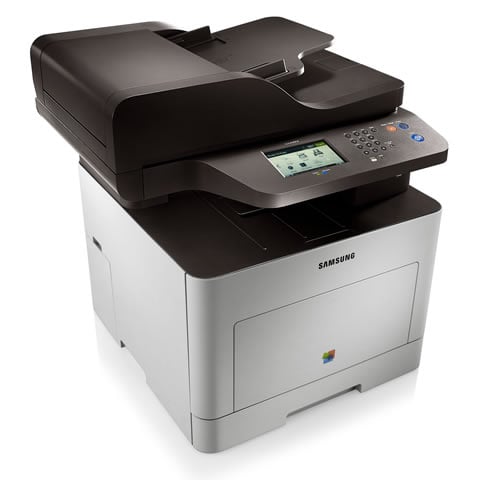 Samsung printers – are they the next big thing for the technology vendor?  It seems that Samsung themselves are of that opinion, as they position printers as a key growth area for their worldwide business.
The company have revealed that they are committed to making Samsung printers the "next growth engine", as they expect the printing division to drive an increase over the next decade.
Samsung printing solutions sales and marketing team vice president, Hyesung Ha, has said that, despite already being of the largest technology businesses in the world, they still have ambitions to grow even further – with Samsung printers positioned as the "spearhead".
Currently, Samsung printers only occupy a small part of the company's business, though Ha went on to say that they show plenty of potential in terms of its value chain and ecosystem – going "far beyond" the hardware alone.
"From smartphones to TVs, printing is included in our 2020 vision of taking the company from today's predominantly B2C-centric approach and increasing the B2B portion," she said. "This includes the customer engagement, solutions, services and all the other aspects that are part of the entire printer lifecycle.
"That's why we have stated internally as an intent we will make print the leading growth engine for the company. It needs to be the company's spearhead leading the transformation of our business."
Samsung printers are seen as a significant opportunity as the hardware is sold on a three-to-four year cycle, with Samsung consumables and serviceable parts helping to extend the product's lifespan to a potential ten years.
No other product within Samsung's vast range of technology has a lifecycle or value chain such as this – so, it makes sense to see Samsung printers as the next big thing.
Samsung, of course, is no stranger to the printer industry overall, though it is the development of remote working – even with printers – that has seen the opportunity to grow with Samsung printers become much more apparent.  The concept of working in a single location no longer holds true – it has become outdated, even.
The printing solutions sales and marketing team senior vice-president for Samsung, David Song, explained this further: "With the help of Cloud and mobile, the behaviour of employees in the work place is changing,
"Workers are becoming more mobile, so the way they are carrying out their job is different."
It seems that as the ever-changing face of the workplace continues to develop in different ways, Samsung printers will continue to be at the very heart of it.