Here at Printerbase, we like to give you as much information as possible about the products that we offer.  So, with this in mind, we have decided to give you an insight in regards to the most popular, best-selling machines on our site. From this, we hope that you get a better idea of what is on offer and which printer will suit your needs best.
Colour Laser Printers: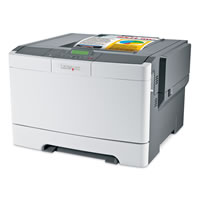 1) Lexmark C544dn The C544dn was the best-selling machine in this category through February and, with a fantastic deal from Lexmark, it's not hard to see why.  A huge £177 was taken off the original price, allowing customers to get their hands on a Wi-Fi-compatible colour laser printer that delivers professional quality prints at fast speeds.
2) Dell 3130cdn The 3130cdn came in second to Lexmark's C544dn, though it certainly holds it own in terms of performance.  Coming with a fantastic deal, too – free three-year warranty and£100 cashback when you trade in an old printer – this device offers excellent print speeds and quality, as well as economical consumables, low power consumption and automatic two-sided printing.
Mono Laser Printers:
1) Samsung ML-3710nd In February, the ML-3710nd was our best-selling Mono Laser Printer and, with £58 off the original price, £70 cashback and free five-year warranty, it's easy to understand why.  This machine has everything you'd want from a mono printer; reliable, cost-effective, top quality prints and impressive speeds.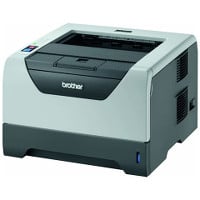 2) Brother HL-5340dl The perfect Mono Laser Printer for homes and small offices, the HL-5340dl was popular with our customers due to its fantastic print quality and fast printing speed, as well as its compact size and large paper capacity – up to 800 sheets!  It is a money-saver, too – with long-lasting high-yield toners and a seperate drum and toner keeping the costs to a minimum.
Colour Laser Multifunction Printers:
1) Brother DCP-9055cdn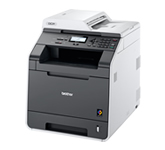 Ideal for small workgroups and home use, this printer proved to be one of the most sought-after machines on our site.  Allowing you to print, copy and scan with ease, the DCP-9055cdn is the ideal entry-level all-in-one that produces fantastic quality prints for up to 1,000 pages per month.  Coming with £70 off the original price, £80 cashback and free three-year warranty, it isn't a deal you'd want to miss out on.
2) Samsung CLX-6260ND Coming in a close second in this category, the CLX-6260ND is another machine that comes with a fantastic deal – £16 off the original price, £80 cashback and free five-year on-site warranty.  The printer itself is a powerful all-in-one that is perfectly suited for any medium-sized office.  Vivid, sharp prints, easy-to-use LCD display and direct USB  printing show just why this device is so popular.
Mono Laser Multifunction Printers: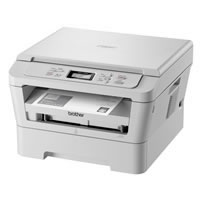 1) Brother DCP-7055 This compact device has the lot – print, copy and scan capabilities – all for an unbeatable price of £66!  With that in mind, it's easy to understand just why it was one of Printerbase's best sellers in February.  Fantastic print quality, good speeds and a separate drum and toner to help keep your costs down – not one to miss out on.
2) Brother MFC-8880DN With £170 off the original price and either £100 cashback or free three-year on-site warranty, the MFC-8880DN comes in at a incredibly cheap price when you consider the quality of the machine.  A powerful all-in-one – with fax capabilities, too – the network-ready printer is a great addition to any office, with its superb print quality and reliability.
Inkjet Multifunction Printers:
1) Brother MFC-J5910DW  This was the best-selling device in this category and, in the words of a customer review on Printerbase; "this A3 multifunction printer lives right up to their usual high standards".  This all-in-one can print up to the size of A3 and includes a special tray for printing on up to 220gsm media.  Coming with the latest wireless N technology, the MFC-J5910DW delivers impressive speeds and prints to make it an invaluable business tool.
2) Canon Pixma MG6350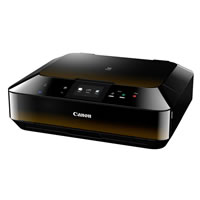 Coming in a close second was the MG6350 – another all-in-one that has a fantastic amount of features.  The six-ink printer, with touch screen, mobile printing and Wi-Fi is a machine that delivers a high performance.  Great quality and fast print speeds, as well as the ability to print directly onto CD, DVD and BD discs with the dedicated disc tray, this machine is a great all-rounder that won't let you down.
Label Printers: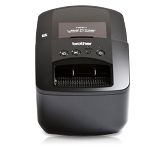 1) Brother QL-720NW This was the most popular label printer here at Printerbase – mainly thanks to the powerful performance provided from the compact device.  The QL-720NW makes producing address labels, CD/DVDs, ID passes or barcode labels fast, simple and, most importantly, affordable.  Using thermal print technology, this machine supports printing over both wired and wireless Networks – making label printing that much easier.
2) Brother PT-7100VP Similarly impressive is the PT-7100VP – also made by Brother – which comes with a free three-year warranty.  Easy to use and maintain, this device produces professional, detailed labels that can contain symbols and even your own company logo.  Ideal for electricians and cable installers, it has certainly been popular with our customers.