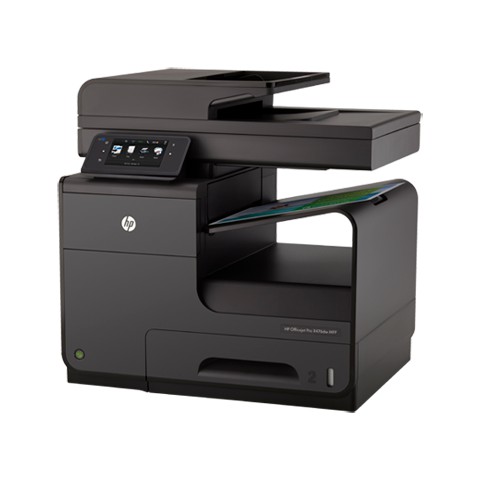 Bonfire Night will go off with a bang tonight and it has got us thinking – how many of us are lacking the ability to produce explosive colour when it comes to printing?
Whether it's for your business, in the home or for printing out photographs, the importance of vivid, eye-catching cannot be underestimated – you don't want drab, uninspiring prints!
After all, according to Harris Interactive's Xerox Colour Survey, it was found that people process information faster and understand new ideas when presented in colour – highlighting just how much of an impact it has.
So, if you want bright, vibrant prints, we have you covered! Here at Printerbase, we have colour printers that are tailored to everyone's needs.
Check out the fantastic selection below:
Best for home and family:
• Print – Copy – Scan – Fax
• High-yield ink cartridges available for cost-effective printing
• Performs just like a laser printer
• Wi-Fi-ready – print from a mobile or tablet
An all-in-one inkjet that provides the looks and performance of a laser printer, all while staying cost-effective – making it ideal for home use. Print out the kids' homework with ease using this Wi-Fi-ready machine!
Best for keen photographers:
• 8-ink dye-based system
• Unrivalled colour and sheen when using glossy paper
• Wi-Fi-ready – print from anywhere in you home
• Dedicated tray for printing directly onto CD, DVD and BD discs
A fantastic option for the budding photographer, this A3 photo printer allows you to produce gallery-quality prints at home. Printing straight from your smartphone or tablet, you get a consistent, unrivalled quality of print that will go down a treat.
Best for business graphics:
• Comes with £75 Cashback and a FREE Bluetooth speaker
• Bright, vivid prints on a wide range of media
• Impressive speeds of 40 pages per minute
• Cost-effective, eco-friendly printing using Solid Ink technology
This Xerox printer handles the demands of any large office, delivering rich, vibrant prints at impressive speeds. Using innovative Solid Ink, this machine is environmentally-friendly without any compromise on quality. A hugely popular printer – our customers have given this machine some impressive five-star reviews!
Best for low cost inkjet printing:
• Print – Copy – Scan – Fax
• High-yield ink cartridges and duplex option for low-cost printing
• Add to a wired or wireless network for office efficiency
• Impressive speeds of 55 pages per minute
This HP is perfect for SMBs looking for a lower cost per page by switching to inkjet. Able to print, copy, scan and fax, the X476dw is packed with intelligent, easy-to-use features and offers incredible speeds of 55 pages per minute! A fantastic option for your office!
Best for low cost laser printing:
• Exceptional low-cost printing with 7,000-page replacement toners
• Print from mobile and tablets using Samsung's Mobile Print App.
• Print on heavyweight paper stock up to 220gsm
• Automatic two-sided printing
Every office needs a printer that can handle a fast-paced office, all while staying cost-effective – which is why the CLP-775nd is an ideal addition. This network-ready device delivers impressive speeds, two-sided printing and the ability to print on heavyweight stock. A real all-rounder that has optional high-yield toners for exceptional, low-cost printing.