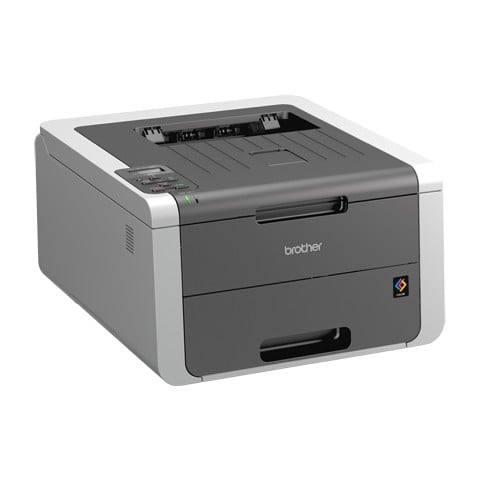 When it comes to upgrading to a colour laser printer, many are often put off by the jump in price when purchasing the actual machine.
Of course, if you are printing in large volumes, your overall cost will be much cheaper with a laser device – though, it is understandable that you'd want to save money on the up-front costs, too.
This is where the Brother HL-3140CW Colour LED Printer is ideal – here at Printerbase, you can get this impressive machine for just £87.00 ex vat, while stocks last.
With a price like that, you simply don't want to miss out –  particularly when you take PC Advisor's review of the HL-3140CW into consideration!
The publication have given the Brother device an impressive four out of five stars – and were very complimentary about the build, features and, of course, overall performance.
According to PC Advisor, the HL-3140CW "represents a tidy conglomerate of many of the features and figures that rate highly in the current world of sub-£150 colour lasers."
They were also impressed with some of the features, such as the SecurePrint button, which they described as "a nice touch, allowing the Brother to hold confidential files, and then print them only when the recipient is physically by the HL-3140CW and ready to receive them.", with the 105gsm 250-sheet input tray seen as "substantial and long-lasting, ensuring you can get the full convenience from the laser technology."
The print quality was certainly a plus point, too: "we very much liked the dark and sharp text pages churned out at speed by the HL-3140CW. Colour too, is very good at this level. Inkjets remain the best choice for truly glorious colour at the sub-£150 price point, but the HL-3140CW's output is still invigorating and faithful to the subject matter."
Overall, though, PC Advisor rate the Brother HL-3140CW as a "fantastic buy" – and we couldn't agree more!
You can get the Brother HL-3140CW Colour LED Printer HERE!