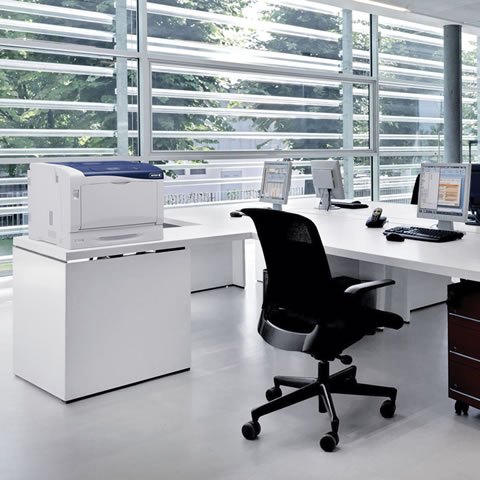 It seems that the reports of printers becoming obsolete as offices move towards a digital, paperless age are wide of the mark.
According to research carried out by OKI Systems, it was found that 92% of employees are still printing out physical copies of documents and the like at least once a day.
OKI asked 2000 employees in the United Kingdom in a bid to find out if there has actually been a decrease in printing at offices, as it has been widely reported.
Everyone is still printing, then!  In fact, to go even further, it was also found that 45% are printing more than ten pages a day – highlighting just how vital print is to businesses across the country.
Not only that, but the survey also highlighted that office printers are being used for personal use on the side, too – with 79% admitting they print personal document and 9% claiming that they do so daily!
So, printers are more popular than ever!  Plus, with the ever-developing technology that continues to impress, it seems that talk of a paperless office is extremely premature.