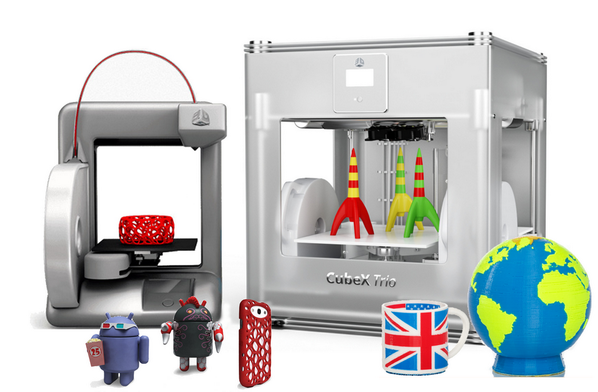 Midwich have announced today that they will be offering a three-year warranty on 3D printers – making them the first specialist trade-only distributor to do so as the market demand grows.
Midwich, who were also the first distributor to offer 3D print, are offering the extended warranty for 3D Systems' range of 3D printers, running alongside the existing standard one-year cover.  The warranty, which will be provided by service supply chain specialist Centrex Services, has been introduced to give users greater peace of mind when they invest in the ever-developing technology.
Darren Maxey, product manager at Midwich, said: "The three-year warranty is important for many resellers as, for some end-users, the investment is considerable.
"We've been overwhelmed with the initial response to the Cube and CubeX models available from Midwich. 3D Systems is a tried and trusted manufacturer of this technology and with the introduction of this warranty, we are confident we have the package for total reseller and end-user satisfaction."
Centrex Services will provide a single point of contact for all aspects of the services supply chain, from initial control centre support, right through to placing an engineer on site with the right parts.  They will be providing nationwide coverage with a four-hour business hours call-out capability and 17 stock locations in the UK.
Speaking about the new deal, Glyn Dodd, Managing Director of Centrex Services, said: "We believe our service can add true value to Midwich's portfolio of products and services by simplifying after sales product support."
Midwich are currently touring 3D Systems devices throughout UK and Ireland, highlighting the possibilities of 3D print technology.