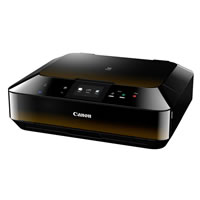 Yesterday, the London Evening Standard focused on wireless printers in a bid to find out which machine was the best out there currently.
You would find it very difficult to find a Londoner without a smartphone, tablet or laptop, according to the article – a statement that rings true right across the United Kingdom, in fact.
The Evening Standard found that the Canon Pixma MG6350 was the best wireless printer, allowing users to be completely mobile.
They said: "For hassle-free installation, this is your printer. Sleek and compact in black or white, with excellent print quality, the Pixma also boasts good paper-handling and low ink costs."
We at Printerbase fully agree with the findings – with an Intelligent Touch System screen, automatic two-sided printing and high quality prints, the Pixma MG6350 is an excellent printer, ideal for anyone looking for a stylish wireless printer. You can get this machine from us for the incredibly low price of £107.22 ex. VAT – don't miss out!
Get the Canon Pixma MG6350 HERE!