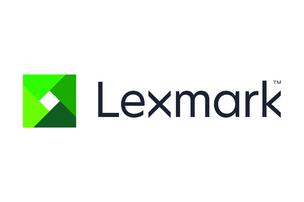 Lexmark has been recognised as a leader in managed workflow services (MWS) by IDC, a leading IT market research and advisory firm, in its IDC MarketScape: 2015 Managed Workflow Services report.
The report analyses the strategies and current capabilities of companies providing managed workflow services, which IDC defines as managed print services (MPS) augmented with higher value services within MPS/MPDS engagements.
"Lexmark has developed a wide variety of custom industry-specific solutions and has the broadest portfolio of all vendors evaluated," the IDC MarketScape says in this year's report.
"Lexmark highlights its technology ownership and product portfolio as a key strength, providing the company with a high level of agility in developing customer solutions.
"IDC agrees that this is an advantage for Lexmark, especially when combined with professional services to integrate with enterprise applications and other third party solutions."
The IDC MarketScape calls out another Lexmark differentiator in the report: "Like most vendors Lexmark's assessment begins with data collection, but Lexmark not only collects and tracks data within the enterprise but also across companies within an industry in order to provide a comparative view and benchmark against other industry players."
Lexmark's Managed Print Services has delivered revenue growth for each of the past 15 years.
"Lexmark's technology ownership, together with our deep industry expertise and leading solutions portfolio, have resulted in MPS growth rates exceeding the industry average as we help our customers draw deeper value from their business information," said Paul Rooke, Lexmark chairman and chief executive officer.
"We are honoured to again be named a leader for Managed Workflow Services by the IDC MarketScape."