Love is in the air at Printerbase!
We've teamed up with Brother to surprise some of our customers, by turning up at their work with a box of Krispy Kreme doughnuts.
Why? It's simple (and although it sounds cheesy, it's true!) we love our customers. So, what better way to show them then with something sweet.
We also decided we'd dress in Valentine's colours to raise money for a local charity, Tameside4Good.
Here's some pictures of the day…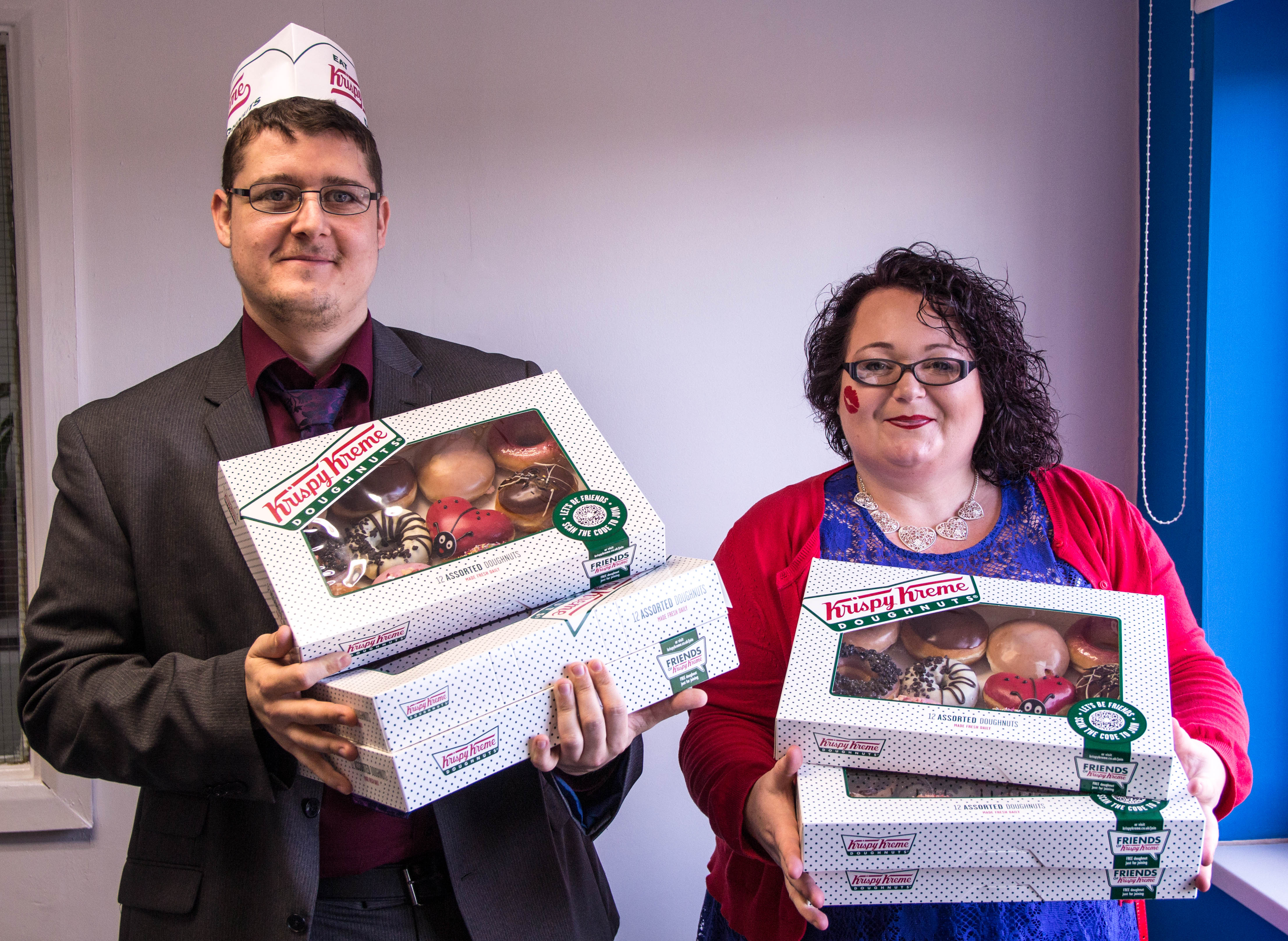 Our doughnut street team, Chris (from our Technical Team) and Lisa (one of our Account Managers) headed out armed with boxes and boxes and boxes of doughnuts!
Lisa said, 'It was great.  The customers we visited really appreciated it!  Some of them are actually accounts of mine – it was great to put a face to a name and meet some of my customers!'
Some of the Printerbase team and Steve from Brother – all looking pretty hungry!
Amy, our Marketing Manager said, "It's nice to do something a little different – surprising some of our customers with doughnuts isn't something we've ever done before!
Everyday our team does the best for our customers, it may sound cliche but the customer is at the heart of what we do.  Valentine's Day seemed like the perfect chance to treat them!' 
Here's a selection of snaps from some of our surprised customers!  As you can see, they all looked very happy with their Valentine's treats.
Enjoy your Valentine's Day!
Love the Printerbase Team