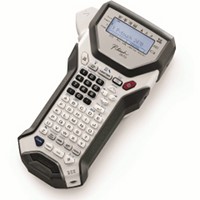 Being organised just makes everything that little bit easier, doesn't it?  Whether it's at the office, out of the road, in the garden or even in the comfort of your own home, organisation is truly vital – and that's why Label Printers are so popular!
In the office, you can make your mark by getting your filing cabinet in order with specially-printed labels, ensure security with ID badges for visitors and even make light work of the post by printing out address labels. Not only that, but if you work on the road – an electrician, for example – you can ensure there are no mishaps with customised safety labels.
Back at home, grab some fabric tape and you'll get peace of mind from knowing your children's uniform is clearly labelled as they head off to school. While out in the garden, you can get your plants labelled and in order – all ready for the winter months.
Once you get your hands on a label printer, you'll find yourself wondering how you ever lived without one – they're deceptively useful!
Now is the time to get one, too – here at Printerbase, we have some incredible offers that are far too good to miss out on!
First of all, there's the Brother PT-2470, which is well-suited for a warehouse, office or even at home!  The PT-2470 has a simple ABC keyboard – including useful symbols – and produces durable labels up to 24mm.  The lightweight design and backlit LCD screen make it a versatile, easy-to-use machine that will become a vital part of any process.
You can now get the PT2470  with over £15 OFF, a FREE three-year warranty and £30 CASHBACK! That works out at just £13.00 ex. VAT… Get it HERE!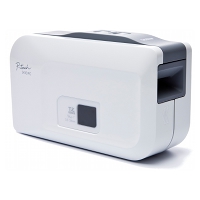 We also have the PC-linked Brother PT-2430PC, which is perfect for organising and adding extra productivity to busy, fast-paced offices.  Efficiency will certainly improve, with clearly labelled files, folder etc. all being easy to locate.  Able to support all true type fonts for labels up to 24mm, the PT-2430PC is easy-to-use and simple to setup, with no software installation required.
You can now get the PT-2430PC with over £13 OFF, a FREE three-year warranty and £30 CASHBACK – working out at just £14.99 ex. VAT… Get it HERE!
There COMPLETELY FREE next-day delivery, too! This incredible offer ENDS TOMORROW [31st October]!