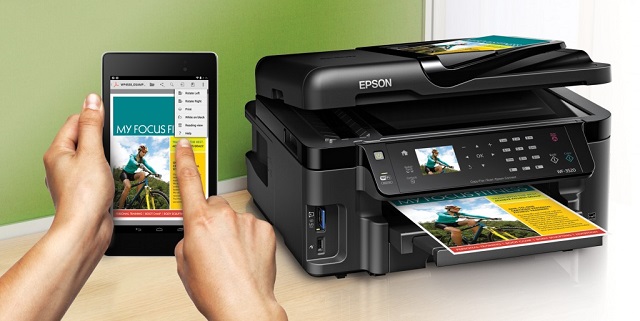 Epson have announced support for Android Printing to highlight their commitment to driving simple wireless printing anywhere at any time.
With the support for the native printing platform that was introduced in Android KitKat (version 4.4), smartphone users can effortlessly print documents, photos, web pages, and emails – without the need for a dedicated printing app.
Android Printing enables Android device users to print seamlessly without the need for a specific printing app. Users can discover available printers, change paper sizes and choose specific pages to print.
The Epson Print Enabler app integrates directly into a number of Android apps, meaning you can choose to print directly from Chrome, Drive, Gallery, Gmail, Photos, Quickoffice and more, without opening a separate printing app.
To enable Epson Print Enabler, download the app from the Google Play Store, then access your device's settings. In Settings, go to System, then Printing. You should see "Epson Print Enabler" there – set to 'off' by default, then tap to switch it to 'on'.
Over 60 Epson printers and multifunction printer now offer built-in printing support from manufacturers including Google®, HTC®, and Samsung®.
"We applaud Google's introduction of Android Printing as a huge milestone that makes mobile printing easier for both users and app developers," said Patrick Chen, product manager of mobile connectivity, Epson America, Inc.
"That's why Epson is proud to embrace Android Printing with support for both new and legacy printers as far back as 2008. Now with just a few taps, KitKat users can print to Epson printers from a number of pre-installed Google apps today with the promise of print support from a whole new generation of apps available on Google Play™."
Epson is also a member of the Mopria Alliance, further underscoring its ongoing dedication to advancing mobile printing standards that allow users to easily and conveniently print regardless of brand, device or operating system.