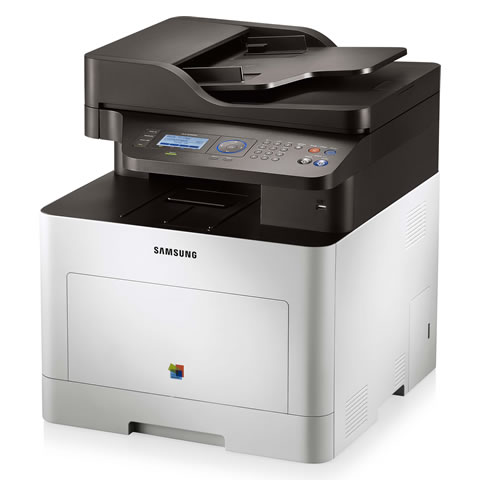 The Customer Favourites are back!  This week, we have decided to focus on the very impressive Samsung CLX-6260ND Multifunction Printer, which is a huge hit at Printerbase!
Although still a relatively new Samsung printer, this device has become a go-to choice for many offices in need of a professional-quality multifunction printer – particularly those businesses that have a high demand from their workgroup.
The Samsung CLX-6260ND is a real all-rounder – delivering all the functionality you'd expect from a MFP, along with a quality that can really make your business stand out from the crowd.
Able to print, copy and scan, the Samsung CLX-6260ND has a user-friendly, easy-to-use LCD display, with simple intuitive menus to reduce training and troubleshooting for your staff.
Also, with Samsung's newly-developed polymerised toner and ReCP Technology, the Samsung CLX-6260ND guarantees high-quality prints each and every time – bright, vivid colours and sharp, crisp text on a consistent basis.
Check out these customer reviews of the Samsung CLX-6260ND:
"I bought this printer as it worked out cheaper than buying a set of toner cartridges for my three-year-old multifunction laser and came with a five-year warranty. The service and delivery around this purchase was exemplary. It was easy to install and the quality of the output is excellent. The colour quality is a huge improvement over my previous printer (which was acceptable). The supplied software is good, but spend a little time getting to know and experimenting with the print options to get the best results. A quality printer at a budget price!" – John Pearson – New Forest"
This printer really great and its multifunction are giving excellent services. I am using this printer for my home purpose and getting faster service from all contents such as print, copy and scan. This printer is actually providing extra ordinary service such as quicker and easier. The duplex and ECO mode of this printer is great for savings paper, ink and time! I don't want to say about price of this printer, just need to think about quality services. This printer was really cheap than other brands. So any one can buy this printer only for own benefits. Thanks to Samsung." – Alamgir – London
"The Samsung CLX-6260ND is fast, quiet and produces high quality documents. Its perfect for my home office easily integrating with all of our mobile devices. The service from Printerbase was excellent. I was worried that my delivery would not arrive next day and pestered the customer service staff, I received virtually instant responses and updates. Great company to do business with!" – Stuart Gordon – Hampshire
You can get the Samsung CLX-6260ND Multifunction Printer HERE!