It's October – or OCTONER as we like to call it at Printerbase (see what we did there?) – and we have a special ink and toner offer for you!
Low cost ink and toner
Did you know there is a way to lower your printing costs without skimping on quality? Our premium range of brand-compatible ink and toner can be up to 60% cheaper than branded products. It's not cheap toner – it's cost-effective but it's high quality.
Plus, when you order in October 2018 there's an extra £10 off when you spend £100 or more.
No worries
We're proud of our compatibles, which work with a variety of printers including Brother, HP, Samsung and more. Printerbase compatibles come with all the reliability of branded inks and toners but at a fraction of the price.
A problem resolved
Our compatible ink and toner has been extensively tried and tested but in the unlikely event you do have an issue, rest assured it won't affect your printer's warranty. Just get in touch with our friendly team and we'll be happy to help.
No compatibles for your machine?
No compatible options for your printer? Watch this space – we're updating our range all the time. For now, use code TENNEROFF for 10% off originals too.
Need toner now?
If you're in a hurry, don't fear! At Printerbase, when you buy before 4.30pm you'll receive your order the very next working day.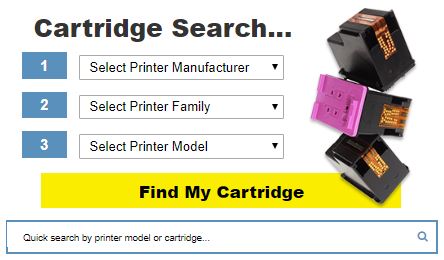 Use the cartridge search on the homepage to find compatible ink and toner at Printerbase.
Search by your printer manufacturer, family and model in the dropdown menus or simply type your printer model into the search box.
If you're struggling to find the right compatible ink or toner, remember you can always call us on 0800 170 7234.