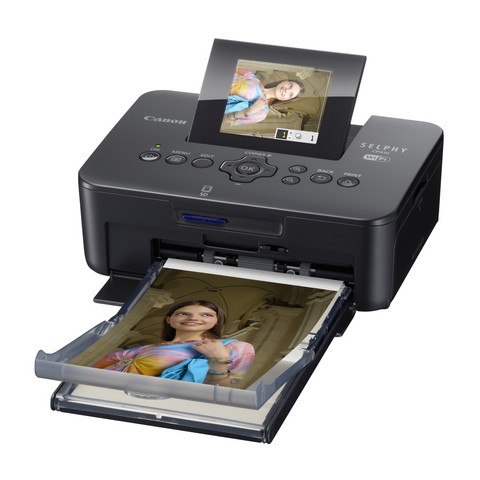 Everyone seems to get a brand new, top-of-the-range digital camera for Christmas, but, after the initial excitement over the festive period, they always seem to be forgotten.  That's why we always recommend you get a photo printer for the home, too – such as the impressive Canon SELPHY CP910 Photo Printer!
As this video shows, there's very little use in just leaving pictures on camera – an actual photo you can hold is always best.  So, why not make it easy and print at home with the Canon SELPHY CP910?
The Canon SELPHY CP910 is a photo printer that uses dye sublimation, rather than inkjet or laser technology, which gives you long-lasting, high-quality 6 x 4-inch photo prints that won't fade.
This Canon photo printer also simple to use, with a large, tilting LCD screen that gives you clear previews of your photographs before printing.
Despite being lower in price that many other printers, the Canon SELPHY CP910 includes great features, such as being Wi-Fi-ready, with AirPrint support – so you will be able to print from anywhere using smartphones, tablets and compatible cameras.
As well as being incredibly simple to use, the Canon SELPHY CP910 is also extremely portable, with a compact, lightweight design and optional battery pack.
All in all, the Canon SELPHY CP910 is the ideal photo printer to have in the home – and, with Christmas just around the corner, it may be worth finding out who's got a camera on their list!
You can get the Canon SELPHY CP910 Photo Printer HERE!