We are delighted to bring to you two fantastic 1 DAY ONLY offers on the amazing Brother MFC-J6510DW and MFC-J6910DW A3 inkjet printers. When you enter either the code BR24 when purchasing the J6510DW or BR50 if you choose the J6910DW at the checkout phase you will be able to save up to £50.
We are running this promotion in conjunction with Brother, who have taken over the Sky.com homepage with a series of banners promoting their fantastic range of A3 inkjet machines.
Click HERE to see the full range of Brother A3 inkjets.
You can see the promotion in it's full glory on the Sky.com homepage below.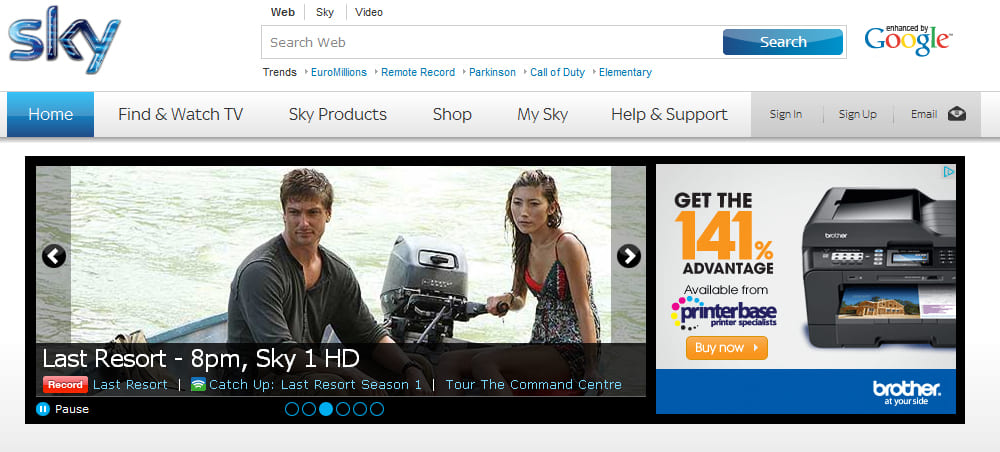 You can also check out our MFC-J6510DW video review on our YouTube channel.