Printerbase Competition Winners have a scorching time at the Britisg Grand Prix
Printerbase ran a competition to win a set of tickets to the British Grand Prix and the lucky winners had an amazing time with platinum tickets for the three day event. Our competition winners witness a spectacular even which saw Redbulls Mark Webber finishing first with our own Lewis Hamilton and Jenson Button taking 2nd and 4th.
This is the third year we have sent our customers to the British Grand Prix and I'm am sure it will not be the last. There are also more competitions and prizes to be won in the future and if you do not want to miss out you can sign up to recieve our monthly e-newsletter.
Not only is it full of exclusive offers and great deals but provides you with essential information on printer updates and cost saving tips. You can sign up to our e-newsletter from our homepage or call us on 0161 308 5800 and speak to one of our friendly advisors.
" Thanks a lot – we had a great day!!!!!! " – T Rooney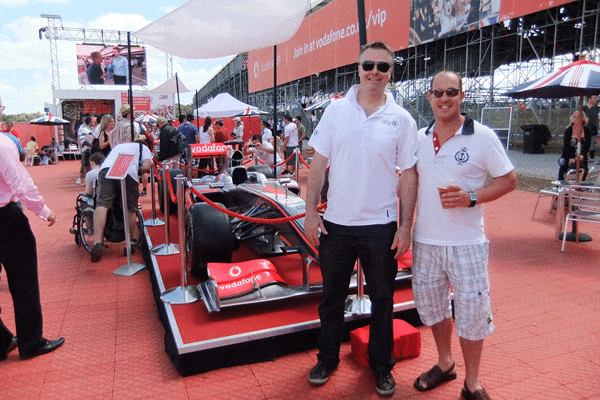 " Many thanks again for the tickets.  We had a brilliant time! " – G Wiecek