Graphic Arts Printers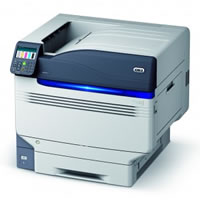 Exceptional print quality and unparalleled media flexibility are two essential features of a graphic arts printer.
However, our printers take it one step further – we have a range of devices that push the boundaries of printer innovation, with truly ground–breaking technology making a real difference. Whether you need to print professional marketing materials, direct mail, corporate reports, packaging or other business documents that require high-end printing, Printerbase has a solution for you.
Graphic Arts Printers
We supply graphic arts print solutions to a wide variety of industries, such as; Architecture, Engineering, Photography, Graphic Design, Publishing and Labels and Packaging – and that's just to name a few.
Call and speak to us today about your printing needs on 0800 170 7234.
Proofing
Pro Photography
Fine Arts
CAD & GIS
Commercial (postcards, flyers, brochures, posters, business cards)
Graphic Arts Software Solutions
When it comes to your print jobs, we understand that accurate colour management, along with streamlining your print production, is of vital importance.
That's why we offer a range of EFI Fiery RIP and colour management solutions that will optimise your workflow and give you precise quality prints or proofs.