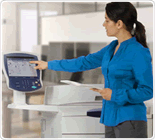 Printerbase has not only been awarded a place in a short list of Xerox Select Resellers but also has been presented awards by Xerox, one of them being IT Reseller of the Year.
Our close relationship with Xerox allows us to offer competitive priced cutting edge print technology and managed print solutions like Xerox PagePack.

All orders are delivered next day* for FREE.